More and more companies are welcoming them to their offices with open arms: pets, especially our loyal four-legged friends, not only contribute to a better atmosphere in the office, they also increase productivity. Not convinced yet? We've got you covered.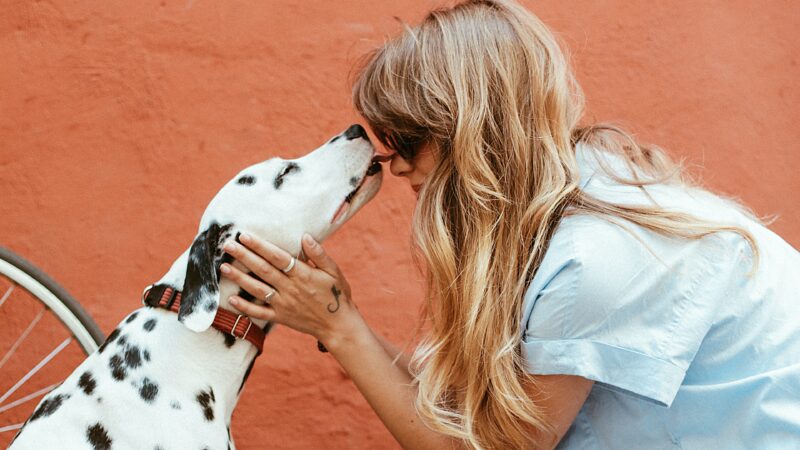 A better work-life balance
Taking your pet to work quickly creates a more homely atmosphere. Employees perceive the work floor less as 'a place where you only have to work hard'. A faithful four-legged friend who keeps you company at your desk quickly makes you feel more at ease.
In addition, a pet ensures that you take a break at the appropriate time. Of course, the animals also need attention and they need to walk once in a while. This gives you the opportunity to empty your head and move around in between.
Increased stress resistance & productivity
Four-legged friends make you happy. So why not have them with you more often? Pets in the office not only make you feel happy and relaxed, they also reduce stress. They give you friendship and also provide extra social interaction between you and your colleagues.
More social interaction in turn leads to increased trust. This is a key component for a successful work environment. Trust and communication are the worst enemies of stress and increase productivity. Have you thought about the medical costs associated with a high level of stress that can lead to all sorts of ailments such as burn-outs, fatigue and a weak immune system?
More exercise
Just as we stand up during our work to walk to the coffee corner, the toilet or the lunchroom, pets also need a walk. And that also benefits your health, because in a healthy and active lifestyle you change sitting, standing and moving. If you exercise regularly, you'll be more alert, productive and stress-resistant.
Important: Office Pet Policy!
No pets in the office without clear rules. Not everyone thinks a pet in the office is a good idea. Some are too easily distracted or scared, others have an allergy... That's why it's important to draw up an Office Pet Policy, in which the effect is clearly stated.
Some points to take into account are:
All animals must have received the right vaccines
Pets need to be house-trained, trained and well mannered.
Pet-free zones must also be provided at the office
The office space must be kept tidy at all times
The company must also offer the possibility to anonymously 'file a complaint'.
Let's make a pet friendly office out of yours!