From the kitchen table to the living room to the sofa, back to the kitchen table and then into your bed. Are you tired of spending all your days at home and not being able to distinguish your working days from your moments of relaxation? With the mitigation of the corona measures, companies are preparing themselves fully for the return of their employees to the office. And that's no different for coworking spaces. But why use a coworking space during these times? Let us tell you why!
Your social contact gets a boost
A virtual coffee break or an afterwork drink by zoomcall, not being able to see your friends and colleagues 'in real life' and, by lack of inspiration, constantly taking the same walk in your neighbourhood. We've probably all been going through the same daily scenarios for the past few weeks and that does not make us very happy. The corona crisis has a remarkable impact on people's social health. It turns out that 58% of all people is dissatisfied with their social contacts during the lockdown (source: sciensano.be). 'Skin hunger' has become a real thing. We all have an enormous need to see people again and to be able to greet them in the way we were used to.
Although we can't greet each other with a handshake, kiss or cuddle for a while, a coworking space can offer solace in terms of social contact. Here you will not only meet your colleagues, but you will also get the chance to establish new relationships and get in touch with people active in other companies. With the 1.5 meter distance rule in mind, you can once again enjoy a face-to-face chat.
Offices have become the meeting place of employees, suppliers, customers... and thus mainly have a social function: people meet to announce changes and discuss difficult subjects, but also to praise employees and to give shape and body to the company. The charisma of your company is only created through presence and the atmosphere that is created.
Your work-life blend is improving
Nine out of ten Belgian employers want their employees to telework even after the corona crisis, although working full time from home is not recommended. For example, the vast majority of employees consider working from home for one (40%) to two (44%) days a week, is ideal. Also experts are in favour of working half-time from home. Employees who do not visit the office, often miss out on information. As a result, some of them miss out next on possible promotion'. (Source: De Tijd) A good alternating rhythm is therefore important.
For example, when working full time from home, it is difficult to maintain a good work-life blend. Working days are infinite, your productivity and creativity reduce, you are disturbed more often, you barely take time to relax... This causes feelings of guilt and stress. More than ever, we need a place where we can concentrate and work productively.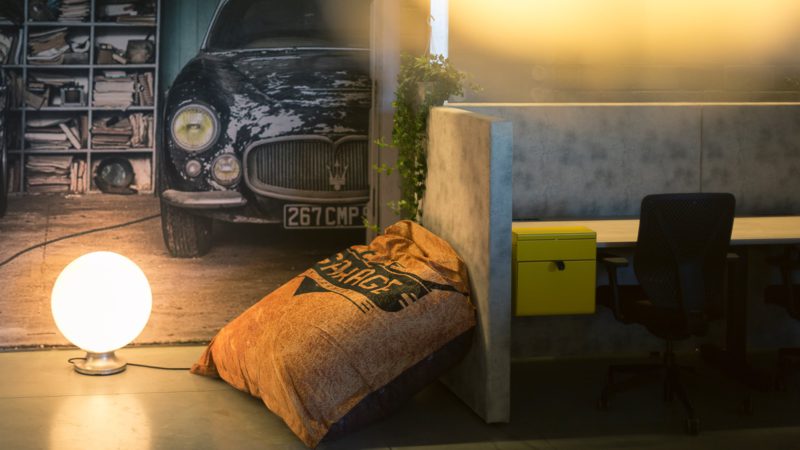 Teamwork makes the dream work
A better work-life blend also reduces stress. This applies not only to yourself, but also to your colleagues and therefore also benefits your entire team. A relaxed work atmosphere and a mutual group feeling ensure a higher level of involvement. Teleworking is particularly detrimental when it comes to communication. The best insights and decisions are exchanged during meetings or during a chat at the coffee machine (source: Teleworking).