Offices & Flex-working
Renting an office space has never been so easy. With our extensive and flexible range of Full Service Offices, Flex Offices and Virtual Offices, Frame21 always has the right solution for you!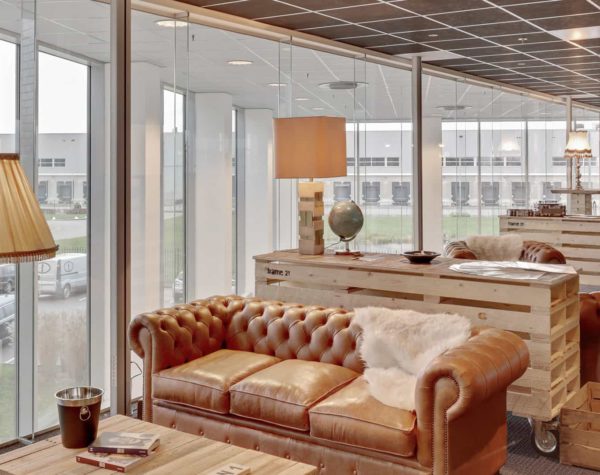 Meetings & Events
Renting a meeting room? Whether you're a group of 2, 10 or 100 people, Frame21 offers meeting rooms, organisational support and catering arrangements. In short, we take the burden off your shoulders and offer all-round support for the organisation of your event or meeting! 
Services & Facilities
Next to office facilities within stylish locations, Frame21 also offers services like catering, business support, ICT-services... Together we strive for the ultimate office experience. 
Shape Your Office
Give direction to your own pace of work
With the goal of 'Space That Works For You', Frame21 offers tailor-made office formulas and corresponding spaces, as well as the ideal location for (business) events. All this in the location of your choice, each one with a perfect interior. 
Frame21 offers tailor-made office formulas 
By listening to you, we look for the formula that suits you best. You don't need a permanent office, but you would like to meet with your employees on a fixed day every week? Or you would like to have Flex Offices or a meeting room at your disposal a few days a week? With "Shape Your Office", you have several options at your disposal in one package. 
We love your smile!
Filling in your 'work-life' balance the right way? We're happy to help you!
Contact us
Our services
ICT-services
All servers, routers, firewalls and switches are safely housed in a state-of-the-art data network with its own data room.
Lounge Areas
A cosy chat with a drink? A quiet moment to work in comfort? Or a short meeting in pleasant surroundings? The lounge is the place to be!
Bistro Frame21
Feeling 'hangry'? In each of our Business Centres there is a possibility to eat: salads, sandwiches, soup… something for everyone. Good coffee is also a must! In a hurry? Take your snack for the road. Could it be more elaborate? We can provide adapted catering formulas for your event or meeting.
Business support
In need of administrative help? We provide a professional to assist you with answering phones and other administrative matters, even if you work from home!
Partnerships
You want to organise an event but you don't want to have to worry about anything? Working and collaborating is key at Frame21! Together, we enter into a partnership to work out your ideal scenario, both for events and other matters.
In-house services
If you choose for an office solution at Frame21, you'll get full-package services in return. Think of reception, sports facilities, cosy lounges, after-work and networking sessions…  
Bar21
Frame21 wouldn't be a Business Center if there wasn't the option to network. Each of our venues is equipped with a Bar21 where our ambitious residents can get to know each other with a nice drink or colleagues can get together. Each Bar21 is available for organising private events. Our monthly Social Clubs are also organised here, here you can network and take part in all kinds of activities.
Social Clubs
Networking is important, and at Frame21 it's fun too! Get to know all the other residents and share knowledge with each other, but above all have a nice chat during one of our networking drinks.