Frame21 Herentals
The Frame21 site in Herentals has 10.000m² of inspiring working environment. This beautiful building opened in 2008 and has no less than 300 modern, creatively designed workplaces. Moreover, this location is very easy to get to as it is located close to the E313 motorway between Antwerp and Hasselt.
Special features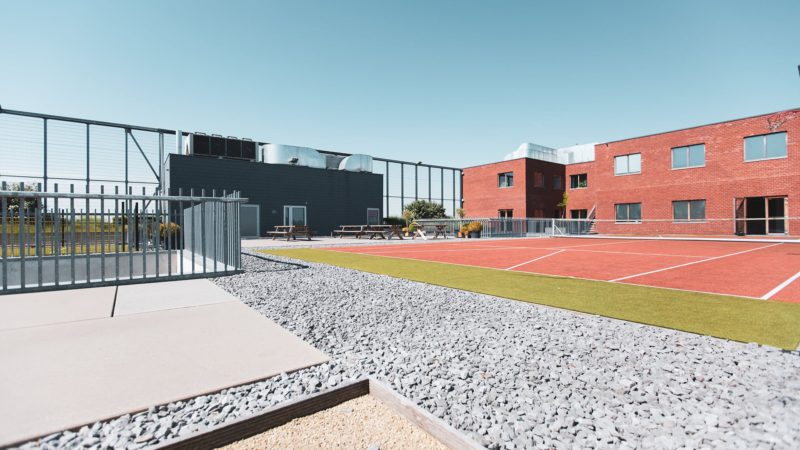 Sports roof / Summer terrace
At Frame21 we care deeply about the 'work-life blend'. This principle comes to life with our sports roof and summer terrace. Do you want to play tennis or a game of petanque? Gather some colleagues or people you don't (yet) know and get social!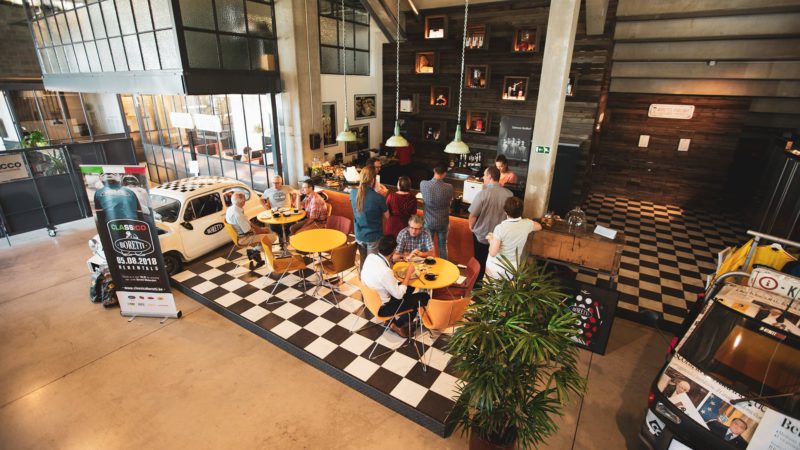 Boretti Cucina & Caffé
Inspired by the heritage and in collaboration with Boretti, The Garage is a great place where love for work and food come together. At Casa Boretti you can enjoy the best fresh coffee, snacks and sandwiches every day.
'Urban City Concept'
The Garage 'Urban City Concept' is a coworking concept in which you're immersed in a garage atmosphere. The space consists of an old Citroën van as meeting room, a Ferrari boardroom for 8 to 10 people overlooking a Ferrari Formula 1 car and 22 inspiring workplaces.
Our services
Most chosen
Full Service Office
From €549 per month
Natural daylight
High quality finishing
Free internet & telephone
ICT support
All-in rent
Short or long term
Reception
Flex Office
From € 12 per hour or € 99 per month
Fixed office cost group
Plug & work principle
Guaranteed workplace
Rent from 1 hour
Additional Services
Network of companies
Virtual Office
From € 79 per month
Address of registered office
Fixed office cost group
Daily postal treatment
Forwarding phone number
Telephone answering with company name
Meeting Rooms
From €55 per hour or €269 per day
Meeting technology

Organizational support

Office materials

Hire per hour, day or half day

Testimonials